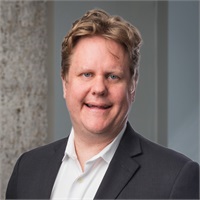 March 24, 2021
Share This:
By Jon Holmgren and Sam Swift
"Perhaps we could have timed our move a bit better from a weather perspective," is what my wife said to me the other day looking back on our move from Atlanta, Georgia, to the Twin Cities in late December of last year. After the first couple of months of my first northern winter, I cannot disagree with that statement.
I want to introduce myself and my colleague, Sam Swift. My name is Jon Holmgren and I started in my role as Director of Operations and Human Resources at Freedom Financial Partners on January 1 of this year. My role includes responsibility for people management and development, operations, strategic initiatives and helping orient the business for future growth. I have over 15 years of experience in the industry and was previously President and Chief Operating Officer for a large firm in the Atlanta area.
My wife and I had long been looking to relocate to the Twin Cities area to be closer to family and the pandemic accelerated that importance in our minds. I talked to several different financial firms in the area before deciding to join FFP. What really resonated with me about Freedom Financial Partners was the commitment of John, Trever, and Courtney and the entire team to doing business the right way that starts with a focus on their clients. It was clear that Freedom Financial Partners was operating in a different way than most other firms in our industry, and I wanted to be a part of it.
I am eager to get to work serving our team and clients in my new role. I am excited that handling more of the business administration will allow our Partners and Financial Advisors more time to do what they like best which is working directly with clients. I am fortunate enough to work with what I think is the most talented team I have ever worked with in my career. That team also includes another new addition, Sam Swift, who joined us in late 2020. Sam will introduce himself in the section below but I will say that he is so talented and has such a bright future that I know you all will enjoy working with him.
———————
I love being able to talk to and interact with our clients so please do not hesitate to reach out to me via email or phone. I look forward to meeting more of you in the future!
Thank you for the warm introduction, Jon. It has been an absolute pleasure working with you in the limited time that I have been able to call you my colleague. The value that you have brought to the firm is immeasurable to everyone but you. (Sorry for the bad operations joke.)
Although I have been in communication with many of our clients already, I would like to formally introduce myself. My name is Sam Swift, and I am fortunate to have accepted a Client Services and Investment Operations Management position here at Freedom Financial Partners in October 2020. My role includes servicing our client accounts, either by account opening or maintenance, as well as assisting with any client requests and/or questions. I look forward to the opportunity of meeting and getting to know each and every one of you.
After graduating from Iowa State University last spring, where I studied both Engineering and Finance, I am tremendously excited to start my career here at Freedom Financial Partners. As Jon mentioned, this is a special group. This is something that was apparent to me as early as my first day interning with the firm back in June of 2019. I am lucky to say that I can work with, and learn from, some of the best in the industry.
Around the office, I am known for providing an inspirational quote every day to the team at the morning meeting on the whiteboard behind my desk. One of my favorites so far is from Roger Staubach and resonates with me as I think about my approach towards serving our clients – "there are no traffic jams along the extra mile."
If you have any questions or requests for me or even an additional quote I can add to the board please do not hesitate to reach out.