Benefits designed to attract and retain a talented team.
Support your employees' retirement goals.
Owning a business is your pride and joy. And supporting your employees' retirement goals is essential to your bottom line. That's where we can help.
Partnering with Freedom Financial Partners gives you a knowledgeable team to help create a customized plan to match the needs of your business and help manage your day-to-day administration.
From your 401k to profit sharing, IRAs to deferred compensation, we have the solutions for you.
Start with a personalized plan that's best for you and your teams.
Defined Contribution Plans (401k, 403(b), Profit Sharing, ESOP)
IRA Type Plans
(SEP, SIMPLE)
Nonqualified Deferred Compensation
Defined Benefit Plan
(Pension, Cash Balance)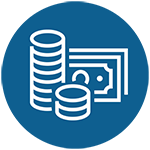 Retirement Plan Evaluation
Is my existing plan satisfying the goals of the business & its employees?
Where are the gaps in my current plan?
Are there any issues that I need to resolve?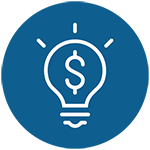 Retirement Plan Design
What types of plans are available?
Which type of plan suits the needs of my company?
How can I save time with plan updates?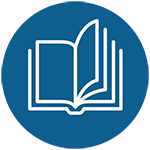 Retirement Plan Monitoring & Fiduciary Compliance
How often are the expenses of my plan being reviewed?
Who will help my team by administering the plan?
How often will we meet?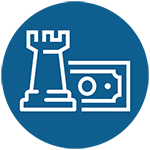 Investment Analysis & Monitoring
Are the current investments appropriate for my employees?
Are there different investments that I should be considering?
Are the costs of my investments reasonable?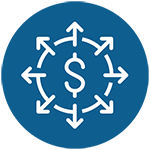 Employee Education
How do I provide employees with the information they need?
How can I educate my employees on saving for retirement?
What happens when employees have questions?
How do I increase participation in the plan?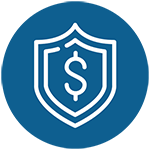 Business Planning
Does the plan choice align with my long-term vision of the business?
Does this plan help me attract and retain employees?
How does my employer match and employee participation compare with other companies?
We also provide comprehensive services for individuals.
Get dedicated service to ensure success for your entire retirement program.
Design a plan that's right for your business and meets your budget.
Address plan risks and oversee fiduciary responsibility as a 3(21).
Manage investments for a strong lineup.
Educate your employees on an ongoing basis.
Recruit and retain quality employees and
help them achieve a successful retirement.
Retirement plans can be complicated, but your employees don't have to know all the ins and outs.
We provide a simple and relatable education program to help better prepare them for today and the future.
Onsite Meetings
One-on-one and group
Participant Outreach
Customized presentations and communication
Financial Guidance
Debt management, saving, and budgeting
Outcomes
Improved participation rates and increased employee deferrals
Expert support at every step.
From our first meeting through the ongoing administration of your plan, you'll have the support you need to help build a successful retirement program.
A team approach that gives you varied backgrounds, experiences, and skill sets.

An accessible team ready to listen and respond to needs and resolve problems.

A tech-savvy firm that incorporates state-of-the-art technology to serve you and your employees.

Clear and transparent plan sponsor and advisory fees.
And you won't just have help with your retirement plan. We're here to support you, so you can have the right solutions for you, your employees, and your business. By giving your employees their best opportunities, you protect yourself in the future.
"We appreciate your expertise and guidance and feel like we are in a good position to continue with our success in retirement."
Testimonial provided by Freedom Financial Partners, LLC client.  No compensation was exchanged for this testimonial.

Living life richly starts with a conversation.