Partnering with you to create a plan that supports your dreams today and beyond.
Replacing questions with confidence so you can sleep well at night.
"How much do I need for retirement? Am I saving enough for my child's education? What if something unplanned happens?" These are the kinds of questions that can keep you up at night. We help you prepare for whatever comes your way.
We get it.
At Freedom Financial Partners, our desire to see you succeed is what drives us. We'll provide fresh perspectives, strong solutions, and a trusted partnership as we build a roadmap you feel excited about.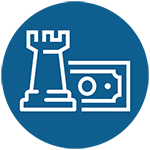 Investment Management
How does my investment plan connect to my goals?
Should I consider things like municipal bonds, alternative investments, or lifetime income strategies?
How much risk should I take?
Is my portfolio properly diversified?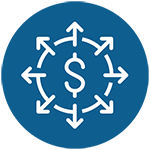 Comprehensive Financial Planning
What are my values and goals?
Can we connect these to my financial plan?
Will I have enough to retire when I want to?
Will the plan change as my life changes?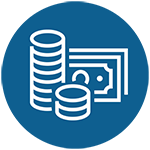 Retirement Planning
Will I have enough to retire when I want to?
Which investments are best for retirement?
How will I generate income in retirement?
When should I take social security?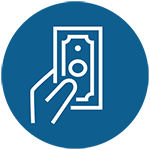 Estate & Legacy Planning
Can you help me with a will or trust?
Are my estate planning documents up to date?
Will you help my beneficiaries should something happen to me?
How do I leave a legacy?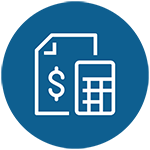 Tax Planning
Can I minimize the taxes I pay?
When should I consider strategies like Roth conversions or tax-loss harvesting?
Who will help me with projections and preparations?
Is my current portfolio tax efficient?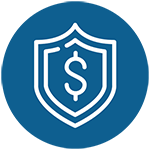 Insurance
Will my family be okay if I die or become disabled?
Am I maximizing my employee benefits?
How will I pay for medical expenses after retirement?
Do I own the right type of insurance products?
Everyone Has A Risk Number. What's Yours?
Determine how much risk you want, how much you need to take to reach your goals – and how much you have in your portfolio.
Identify your personal risk number.
Use your results to build an optimized portfolio that fits your risk tolerance and goals.
Gain peace of mind, even during volatile markets.
"Thank you for the wonderful service and support we have gotten throughout the years. Making the move to work with your team was one of the best decisions we've made and we are so grateful for you."
Testimonial provided by Freedom Financial Partners, LLC client.  No compensation was exchanged for this testimonial.

Living life richly starts with a conversation.