Entrepreneurs guiding entrepreneurs to increase traction and create freedom.
Most advisors and firms aren't set up to work with business owners.
They're more focused on helping "traditional" individual investors and lack the right tools to guide businesses.
What differentiates Freedom Financial Partners is that we are business owners ourselves. We are entrepreneurs guiding entrepreneurs, helping you gain financial confidence, create financial traction, and clarify your vision for the future.
Freedom Financial Partners is the partner you've been looking for. We're the expert you need in your corner, with fee structures designed to meet you where you're at.
We walk business owners through: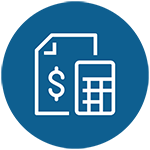 Business Valuation
How do I know what my business is worth?
How do I increase the value of my business?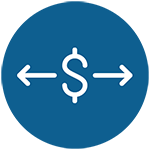 Value Gap
What's the true value of my business?
How do I close the gap between today's value and what I want in the future?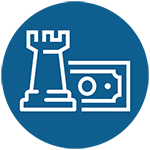 Business Planning
Do I have the proper cash flow between personal and business finances?
How do I handle exit planning for my business?
Is my business protected if something goes wrong?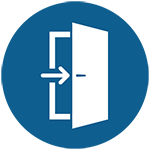 Exit Planning
Will I be able to exit and retire when I want to?
What needs to be in place to ensure a successful exit?
What about my team?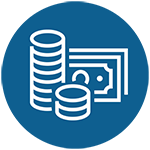 Corporate Retirement Plans
Do I have the right retirement plan for my business?
Are my investments and expenses where they should be?
Are my employees getting the information they need for retirement?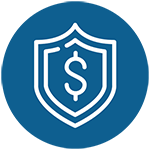 Business Insurance
Am I covered if something goes wrong?
Should I supplement my existing insurance coverage?
What happens to health benefits in retirement?
We also provide comprehensive services for individuals.
Let us solve the problems and address the questions all business owners face:
What's my business worth?
How do I maximize the value of my organization?
How can I close the gap between its value today and what I want it to be?
Am I on the right track to enjoy my future retirement?
Bridging The Value Gap
If there is a disconnect between the future you want and the assets you have in place to make that future a reality, you have a Value Gap.

At Freedom Financial Partners, we use a three-step process to address the Value Gap:
Identifying the Value Gap
Developing a Plan for closing the Value Gap
Implementing the Plan together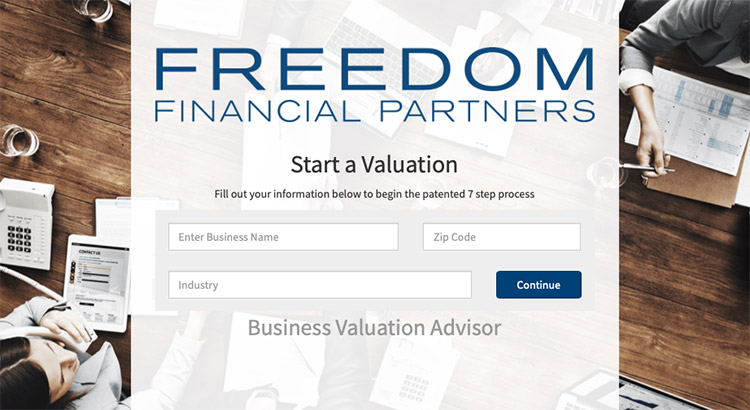 What's your business worth?
We believe in beginning with the end in mind. Too often, succession and exit planning, along with business valuation, are afterthoughts for business owners. Because no one is asking them the right questions early on or guiding them in thinking about their future goals and needs, they arrive at these stages in their business unprepared. At Freedom Financial Partners, we take a forward-thinking approach to business financial planning, ensuring that each of the owners we work with create their future with intention.
Corporate retirement plan options designed to help you recruit and retain quality employees – and help them achieve a successful retirement.
Partnering with Freedom Financial Partners gives you a knowledgeable team to help create a customized plan that matches the needs of your business and helps manage your day-to-day administration.
"We appreciate the guidance and support you have afforded us over the years. Although there are many financial service options available, your commitment to service distinguishes Freedom Financial from the competition. We look forward to working with you for years to come."
Testimonial provided by Freedom Financial Partners, LLC client.  No compensation was exchanged for this testimonial.

Living life richly starts with a conversation.